New Zealand's A2 Milk Co. thwarted in plan to export infant-formula to US
The US Food and Drug Administration (FDA) told A2 Milk it is deferring further consideration of the company's request.
By Andy Coyne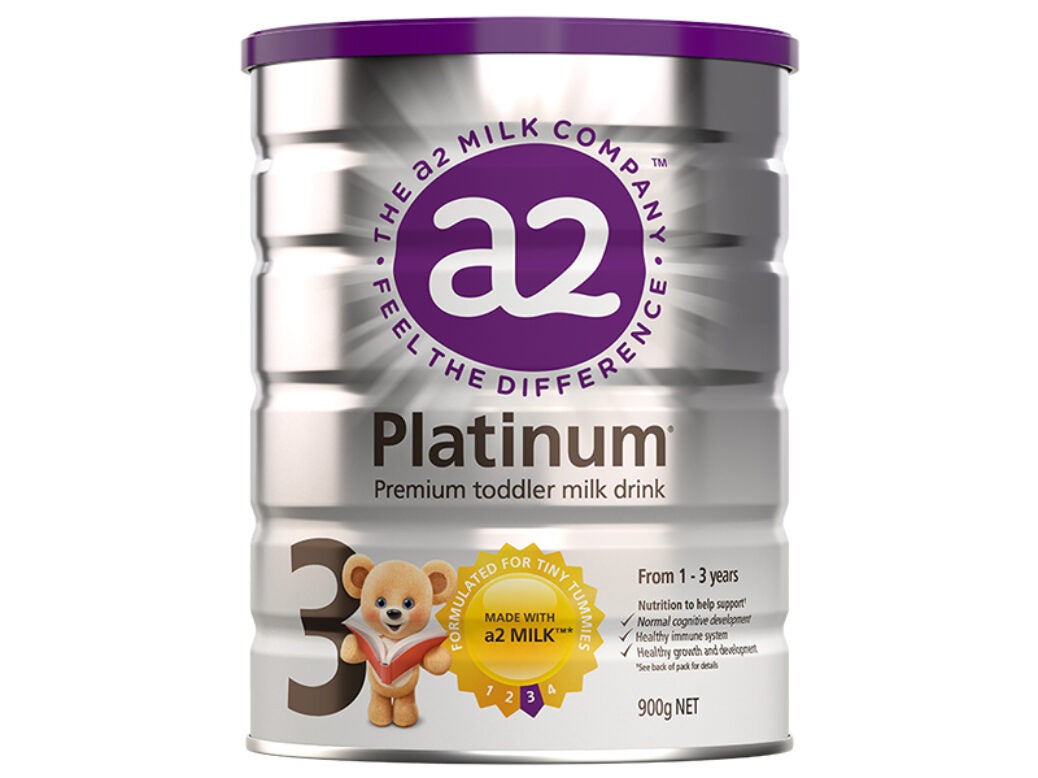 Plans by New Zealand dairy firm A2 Milk Co. to export infant-formula to the US to help alleviate a shortage have been put on hold by the American regulator.
The US Food and Drug Administration (FDA) told A2 Milk that it is deferring further consideration of the company's request to export its infant-formula products into the US.
In a statement, A2 Milk confirmed it had received the FDA's notification and added: "The company has also subsequently been advised by the [US-based trade group] International Dairy Foods Association (IDFA) that equivalent letters have been sent to all pending enforcement discretion applicants, indicating that the FDA is deferring any further review at this time of all pending applications."
Fellow New Zealand dairy major Fonterra, meanwhile, told media outlets that it has not received a similar notification from the FDA. It too is seeking to export product to the US.
An FDA spokesperson told news agency Reuters that it had sent letters to some firms deferring further reviews of applications due to a list of issues but that this does not mean the infant formulas are unsafe.
The suspension of production at an Abbott Laboratories facility in February following consumer complaints related to Cronobacter sakazakii or Salmonella illness from the consumption of baby powders made at the plant, led to a shortage of infant-formula products on supermarket shelves in the first half of this year.
President Joe Biden enacted the Defense Protection Act in May to prioritise local production and launched Operation Fly Formula to bring in emergency supplies from overseas. The FDA put in place a so-called temporary enforcement discretion order to boost imports, subject to regulatory and health checks.
Companies including Nestle, Danone and Bubs Australia are amongst those to send supplies from overseas to help tackle the domestic shortfall.
The FDA had said it planned to open up the market permanently to both overseas and domestic players beyond 14 November when the temporary decree expires.
MeatEx is Your Exhibition
MeatEx is your exhibition. Take advantage of it.
We have less than 2 month before MeatEx Canada opens its doors to its exhibitors and visitors.
All exhibitors have been assigned to their booths. Now it is time to order your badges, invite your clients and customers, make sure that your contact will be printed in the exhibitor catalogue and etc.
We have prepare an exhibitor manual and schedule to make your participation at MeatEx Canada as smooth and easy as possible. All information regarding badges, catalogue entry, stand construction and any other services can be found in this manual.

Canada's only international meat industry show
MeatEx Canada deadlines are coming up fast, so if you're a meat, poultry, or seafood:

• Producer or manufacturer
• Importer or exporter
• Retailer/wholesaler/distributor
• Specialized machinery manufacturer
• Service provider
• Consultant company
• Government organization, association, or union
• Specialized media

… head over to our online registration now to register as an exhibitor at this premier event for the domestic and international meat, poultry, and seafood industry! Please note that 82% of the hall is sold out!

The deadline to finalize your participation is Wednesday, Aug. 17, so please take the time to complete your registration.

Please contact us at This email address is being protected from spambots. You need JavaScript enabled to view it. or +1 (437) 836-3587 if you have any questions.
The event of the year
Don't miss this opportunity to reach new markets, find new suppliers, establish new contacts, gain insights for your business, make sales, discover new products, processes, and technologies, and find out the keyways the industry is moving into the future. It all happens under one roof in Toronto from Sept. 28-30.

Visit our ticket shop now to purchase your admission ticket for this premier event dedicated to the meat, poultry, and seafood industry!

You can contact our visitor team at This email address is being protected from spambots. You need JavaScript enabled to view it..
Cargill, Continental Grain takeover of Sanderson Farms finally over line
The US$4.5bn deal was examined by the Department of Justice (DoJ) because of anti-trust concerns.
By Andy Coyne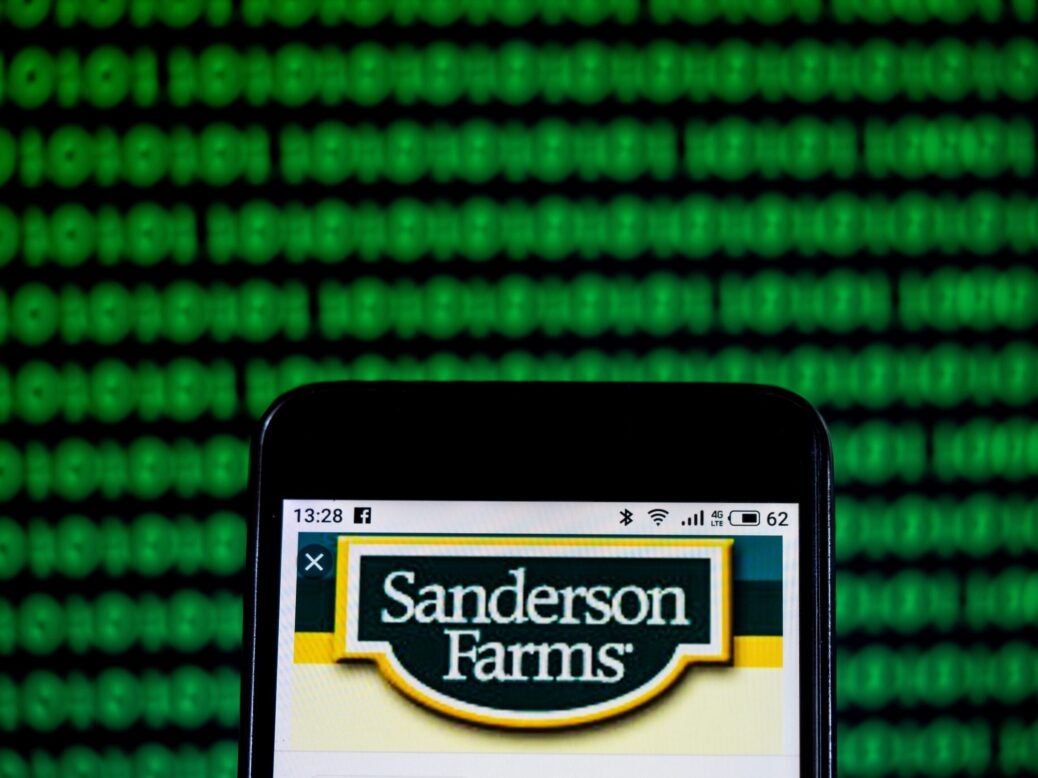 The delayed takeover of US poultry processor Sanderson Farms by local agri-food giant Cargill and investor Continental Grain has finally completed.
First announced last August, the US$4.5bn deal was reviewed by the Department of Justice (DoJ) because of anti-trust concerns after President Biden expressed dismay over the concentration of the US meat sector in the hands of a few major players.
There were even suggestions the deal might not be able to proceed.
But following reports of discussions between the would-be buyers and the DoJ – apparently around how farmers and workers are paid – the deal has been signed off.
The DoJ has not yet commented on the merger agreement – announced on Friday (22 July) – or whether concessions were made. Just Food has asked it for its response.
Following the takeover, Sanderson Farms is to be combined with Wayne Farms, a subsidiary of Continental Grain. The new business, named Wayne-Sanderson Farms, will be headquartered in Oakwood, Georgia. Clint Rivers, CEO of Wayne Farms, will become CEO of the combined company.
Rivers said: "I am honoured to lead the new Wayne-Sanderson Farms, which brings together a talented team with complementary operations and cultures and a strong commitment to employees, farmers and the communities where we operate."
Wayne-Sanderson Farms will operate chicken processing plants and prepared foods plants across Alabama, Arkansas, Georgia, Louisiana, Mississippi, North Carolina, and Texas.
Sanderson Farms CEO Joe Sanderson, Jr. said: "It has been an incredible privilege to lead the Sanderson Farms team over the last 33 years and to continue my family's legacy by helping to nourish families across the country. I am proud of all we have achieved together, and I am confident that the fairness, honesty and integrity that has been synonymous with the Sanderson Farms name will carry on with Wayne-Sanderson Farms."
Sanderson Farms attests to being the third-largest US poultry firm, with sales in its 2020 fiscal year exceeding $3.5bn. Wayne Farms claims to be the seventh-largest poultry processor in the US, with annual sales of more than $2bn.
Privately-owned Cargill is one of the largest beef processors in the US.
GNT to showcase EXBERRY® Coloring Foods' benefits for beverages at drinktec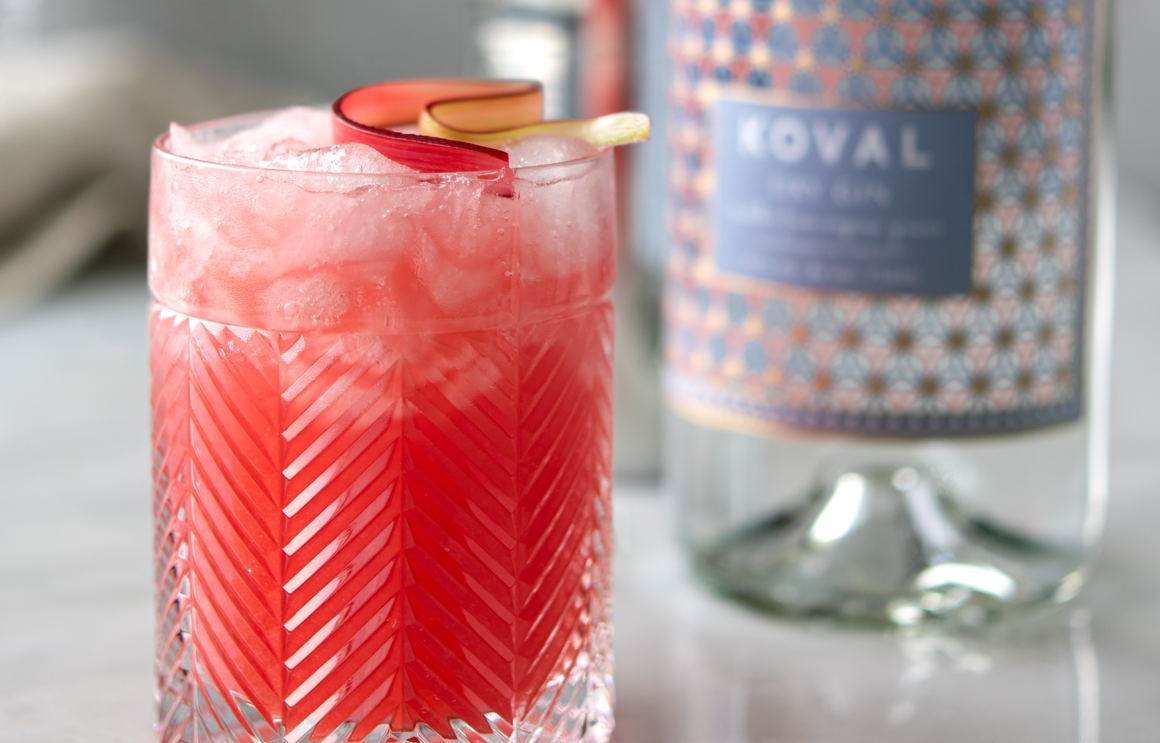 EXBERRY® Coloring Foods are suitable for a wide range of beverages
Monday, August 1, 2022
GNT will demonstrate how EXBERRY® Coloring Foods can be used to create a vast array of colorful, clean-label, and sustainable beverages at drinktec 2022 in Munich (September 12-16).
EXBERRY® colors are plant-based concentrates that can be used to deliver a full rainbow of shades in almost any food and beverage application.
At drinktec 2022, GNT (Hall A5, Booth 452) will hand out hard seltzers (4.5% ABV) and mocktails featuring yellow, orange, and red EXBERRY® shades. A barista will also offer coffees with colorful milk foam while a mixologist will be creating a variety of vibrant cocktails. In addition, the company will showcase market examples of various beverages made with Coloring Foods.
GNT recently announced plans to become the leader in its field on sustainability and the booth will also feature a section dedicated to the topic. The company will screen videos to raise awareness as well as offering visitors tips on how they can take action to protect the planet.
Helen Vine, GNT's category lead for non-alcoholic beverages, said: "Today's shoppers want drinks that combine powerful sensory appeal with strong health and sustainability credentials. EXBERRY® Coloring Foods are sustainably produced and support clean ingredient lists, allowing brands to create eye-catching beverages that match up to modern consumer expectations."
EXBERRY® Coloring Foods are made from non-GMO fruit, vegetables, and plants using traditional, physical processing methods. As a result, they are considered to be food ingredients rather than additives in the EU and qualify for clean label declarations.
Brands can schedule a meeting with GNT's Technical Sales Managers at drinktec by visiting: https://exberry.com/en/drinktec-2022/
Premier Foods revisits M&A with The Spice Tailor acquisition
CEO Alex Whitehouse says the deal will "leverage" Premier Foods' branded growth model.
By Simon Harvey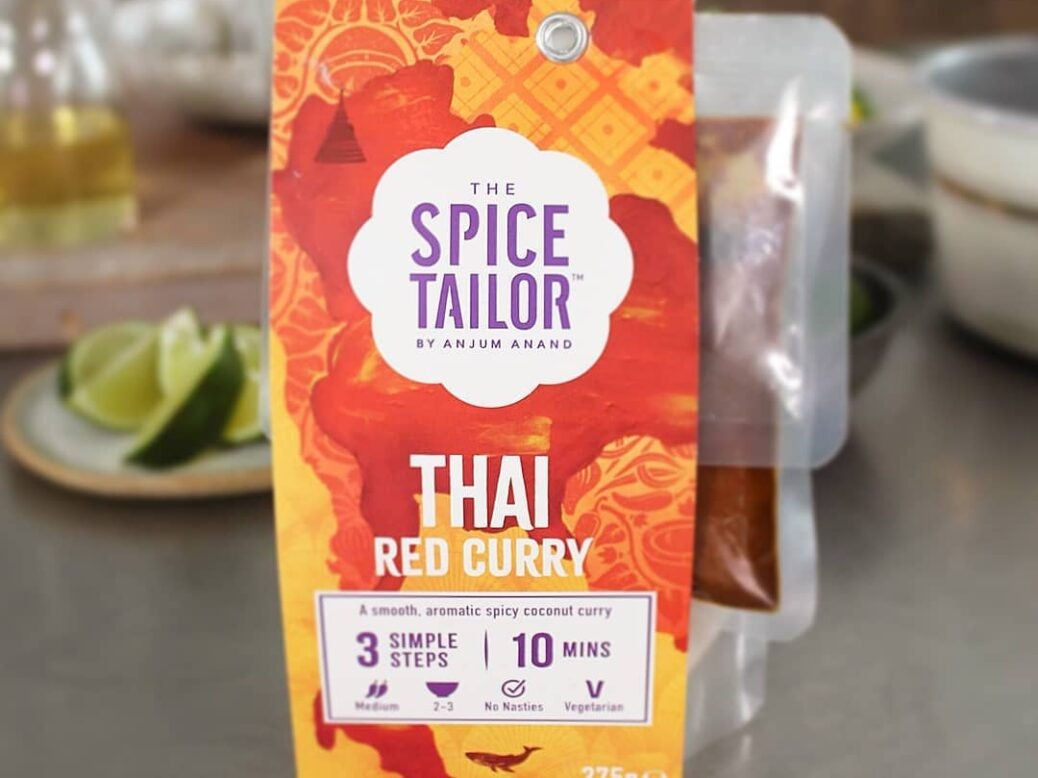 Premier Foods has struck for UK-based meal-kits firm The Spice Tailor, marking the Mr Kipling cake brand owner's first full-fledged acquisition in more than a decade.
The GBP43.8m (US$52.7m) purchase of privately-owned and London-based The Spice Tailor also represents CEO Alex Whitehouse's M&A debut since he took the helm in 2019.
London-listed Premier Foods said the acquisition of The Spice Tailor, founded by Anjum and Adarsh Sethia, is "highly complementary" to its cooking sauces brands Sharwood's and Loyd Grossman as consumers continue the pandemic-related trend of cooking more at home, along with an appetite for "premiumisation and authenticity".
The Spice Tailor supplies products based on cuisines from India and south-east Asia, to the major UK supermarkets. Premier said it has been expanding at a CAGR of 20% over the past four years and is expected to post revenue in the 2022/23 financial year of GBP17.3m.
For the year ended 31 March 2021, The Spice Tailor reported profit before tax of GBP700,000. Key markets for the business are the UK and Australia, accounting for respective revenue portions of 58% and 35%. The company's products are mainly manufactured in India.
As well as in the UK, Premier Foods also has a presence in Australia, along with supplying Canada and Ireland.
Whitehouse, who heads a business manufacturing branded and private-label products, said: "The acquisition is well aligned to our growth strategy and we see a clear opportunity to build on the excellent track record of The Spice Tailor by leveraging the elements of our proven branded growth model.
"This acquisition represents a highly complementary geographical fit, and we see significant potential to expand The Spice Tailor's distribution in all our target markets."
Premier Foods last instigated a full-fledged acquisition in 2006, when it bought fellow UK food maker and Mr Kipling owner RHM under the watch of then CEO Robert Schofield. The deal marked a spate of M&A activity over the course of two years.
Also in 2006, Premier Foods struck for the UK and Irish business of US-based Campbell Soup Co., inheriting the Oxo, Batchelors, HomePride and Fray Bentos brands.
The previous year, Premier Foods acquired UK snacks and tofu maker Cauldron Foods and Marlow Foods, the owner of the vegan brand, Quorn. Both of those businesses were later sold to Exponent Private Equity. Also in 2005, the company purchased the Bird's Custard and Angel Delight names from what was then Kraft Foods.
Away from full acquisitions, the most recent transaction struck by Premier Foods was Knighton Foods in 2016, when it bought the 51% stake it did not already own in the powdered drinks and desserts business.
The Spice Tailor's founders added: "We're very pleased that The Spice Tailor will become part of Premier Foods and are looking forward to unlocking further growth for the brand, which we have nurtured since its inception. We see Premier, with their track record of brand investment and strong commercial relationships, as the perfect fit for The Spice Tailor, driving it onto the next stage of its evolution."
The business supplies Tesco, Sainsbury's, Morrisons, Asda, Waitrose, and The Co-op, while also selling its products online. The Spice Tailor could earn an additional payment from Premier Foods based on future performance.
"Additional consideration above the enterprise value of GBP43.8m is structured over a three-year timeframe from year ending 30 March 2024, dependent on future sales growth and subject to a maximum cap of total consideration (comprising initial consideration and additional consideration) of GBP72.5m," Premier Foods said in a stock-exchange filing today (25 July).
A pipeline deal had widely been expected for Premier Foods under Whitehouse's leadership. Presenting year-end results to 2 April in May, the CEO reiterated he was eying bolt-on acquisitions.
Martin Deboo, a managing director at investment bank Jefferies, wrote today: "The GBP44m acquisition of The Spice Tailor … looks well-judged and consistent with the strategy of capital allocation to higher-growth bolt-ons in related categories, without prejudice to the de-leveraging pathway. This, plus the better-than-expected Q1, continues to keep us interested."
Long considered a so-called zombie-case because of overhanging debt, largely due to pension funds from the RHM acquisition, Premier Foods said the meal-kits deal does not digress from the longer-term target to cut leverage to 1.5 times, measured by debt to EBITDA, compared to 1.7 times in its most recent full fiscal year.
Deboo added: "While RHM presaged over a decade of crisis and zombiefication, this current move looks much less risky, and much more astutely judged."
Premier Foods reported first-quarter results last week. Sales climbed 6% to 2 July to GBP197m, with branded growth of 4.2%. The company has, in recent months, alluded to private label becoming less of a priority.
"We're no longer chasing after very margin-thin private-label contracts because, obviously, the focus of the business is on continuing to build the brands," CFO Duncan Leggett explained in November.
Last year, Premier Foods reported sales of GBP900.5m, a decline of 3.6% due to the elevated pandemic-related demand in the previous 12 months. Over a two-year horizon, sales were up 6.3%.
Trading profit was flat at GBP148.3m but was up 11.9% over two years. Adjusted profit before tax climbed 11.4% on a one-year basis and rose 37.6% over two years to GBP128.5m.
Premier Foods shares were up more than 3% in London today after the deal announcement.
Darren Shirley, a retail and consumer analyst at investment group – and Premier Foods' house broker – Shore Capital, wrote: "We warmly welcome the deal, which augments Premier's strength in the category and complements internationalisation, hand-in-glove stuff. If this sets the tone for future such activity, then bright days are ahead, and the equity rating should expand."
Shirley added: "Spice Tailor is an immature label to us that Premier, through its distribution and brand management capabilities, has the potential to materially expand in the medium term. Given the base, the acquisition to sales price is high at 2.5 times. However, we sense Premier 's medium-term ambitions for the brand are considerable, and so the sales multiple should notably compress over the next three to five years."