SOMMET DE L'ELEVAGE 2022 PRESS CONFERENCE
Jacques CHAZALET, President and Fabrice BERTHON, General Manager, have the pleasure of inviting you to the press conference for the 31st edition of the SOMMET DE L'ELEVAGE (4-7 October 2022 at Clermont-Ferrand, France) on
WEDNESDAY 15th JUNE 2022 at 10.00
MINISTRY OF AGRICULTURE AND FOOD
78 bis, rue de Varenne - Paris - France
physically at the Ministry
or
by videoconference
PROGRAMME
9.45: Reception of guests and (online) participants
from 10.00: Press conference
1. Words of welcome
> Mr Jacques CHAZALET, Farmer, President of the SOMMET DE L'ELEVAGE
> Mr Bruno DUFAYET, Farmer, President of APRAMAC
> Mrs Nyamkhuu ULAMBAYAR, Mongolian Ambassador to France and Permanent Representative of Mongolia to UNESCO
2. Presentation of the SOMMET DE L'ELEVAGE 2022
> Mr Fabrice BERTHON, General Manager
> Mr Benoît DELALOY, International Manager
> Mr Victor BERTHON, Business Development & Digital Manager
3. Focus on Mongolia, Guest of Honour SOMMET 2022 :
Sustainability of Mongolian livestock development and future trends
> Mrs Nyamkhuu ULAMBAYAR, Mongolian Ambassador to France
4. Global beef and live cattle markets in political, public health and climate turmoil
> Mr Philippe CHOTTEAU, Chief Economist, French Livestock Institute
5. Number 1 beef cattle breed in France and Europe, the Charolais is appreciated for its characteristics of easy breeding, adaptability, and profitability
> Mr Sébastien CLUZEL, Farmer, President of the Herd Book Charolais Society
11.45: Questions (via chat)
12.00: Conclusion of the press conference, followed by a buffet lunch
If you wish to participate physically at our press conference,
please CONTACT US (registration is mandatory).
This conference will be broadcast live with simultaneous English translation.
There will be an opportunity to exchange with the various speakers via chat in the form of a Question/Answer session.
See you soon !
The SOMMET DE L'ELEVAGE Organising Team
This email address is being protected from spambots. You need JavaScript enabled to view it.
Tel. +33 (0) 4 73 28 95 10
World "on brink of food crisis", IMF chief tells Davos
Prices for vital crops and ingredients such as wheat, maize, and vegetable oil, have soared since Russia's invasion of Ukraine.
By Andy Coyne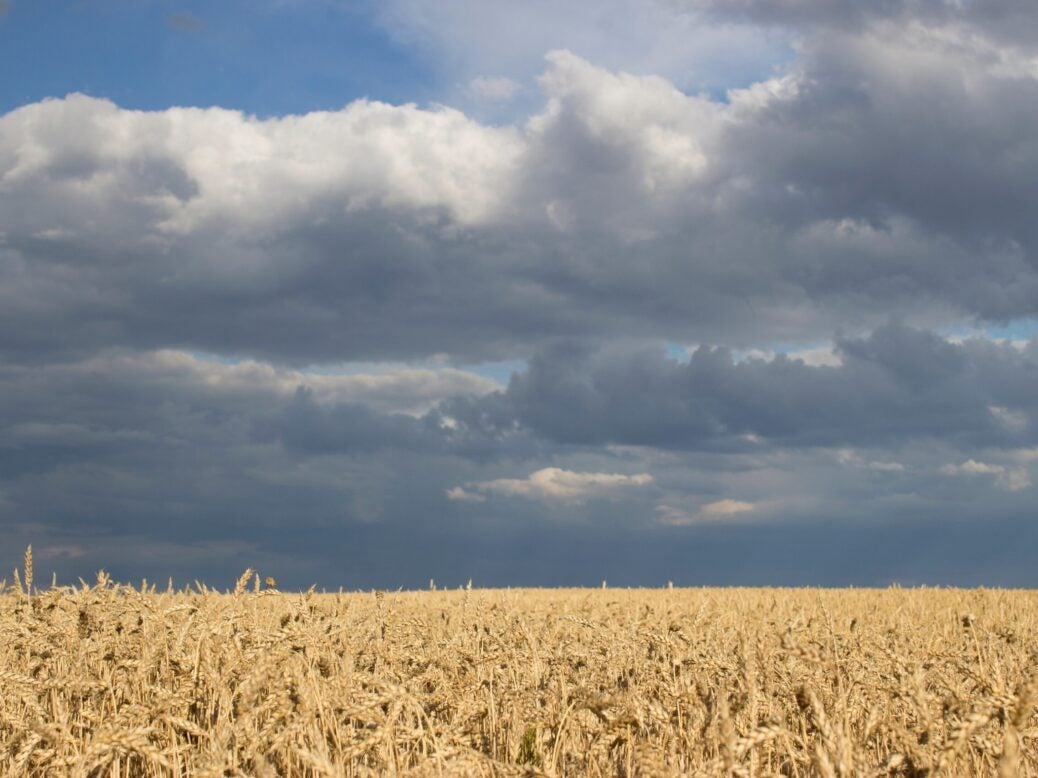 The world is facing a food crisis as a result of supply disruption caused by the war in Ukraine, the head of the International Monetary Fund has warned.
Speaking at the World Economic Forum in Davos, Kristalina Georgieva, the IMF's managing director, said global "anxiety around access to food at reasonable prices is hitting the roof".
Prices for vital crops and ingredients such as wheat, maize, and vegetable oil, have soared since Russia's invasion of Ukraine disrupted the production and transport of already harvested produce from the region. The future planting of crops is likely to be heavily disrupted.
Georgieva said: "We have had commodity price shocks in many countries. We have seen oil prices decline, but food prices continue to go up and up.
"We can shrink our use of petrol when [economic] growth slows, but we have to eat every day."
Achim Steiner, the administrator of the United Nations Development Programme (UNDP), also voiced his concerns over food security at Davos.
He said: "We are in trouble. The war in Ukraine is dramatic in so many ways. There is an acute crisis in food, fuel and finance. As of today, there is no reason to believe this is a short-term challenge.
"We are in the middle of a series of unfolding crises and the world is not prepared for it."
Steiner said 200 million people are facing acute hunger, double the figure of five years ago.
European Commission President Ursula von der Leyen told news agency Reuters at Davos that Europe needs to seek talks with Russia on the possibility of reviving the exports of wheat and other food supplies out of Ukraine in order to prevent the aforementioned crisis.
"It can't be in Russia's interests that because of Russia people are dying of hunger in the world. Therefore, I think we should first of all look at the dialogue with Russia, whether there is not an agreement that this wheat gets out of Ukraine," she said.
A group of 50 economists surveyed by the World Economic Forum said the world is heading for its worst food crisis on record, with countries in sub-Saharan Africa, the Middle East and north Africa likely to be the worst affected.
Against this backdrop, a raft of global institutions – including the IMF and the World Bank – announced last week that they had developed a multi-billion-dollar "action plan" to address food security, particularly in developing countries.
Speaking in the German city of Bonn as G7 talks took place, US Treasury Secretary Janet Yellen said: "Russia's war against Ukraine has exacerbated the issue of food security for people around the world, particularly in emerging and developing countries."
Danone re-buys China infant-formula firm Dumex as Mengniu tie-ups end
The French group, which had offloaded Dumex in 2016, has brought the business back into ownership as part of three deals in China.
By Dean Best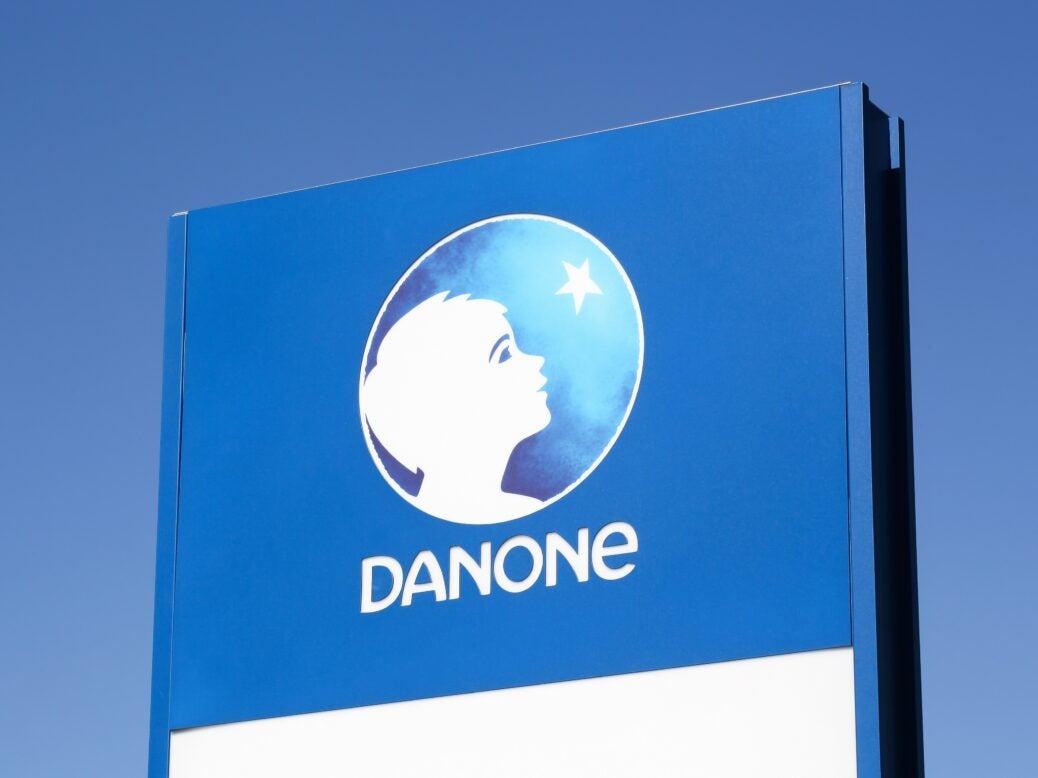 Danone is to acquire Dumex, the China infant-formula supplier, six years after selling the business, as part of a clutch of transactions that will see the end of the French group's links with Mengniu.
All three transactions are subject to regulatory approval. However, if waved through, Danone is to buy Dumex from Hong Kong-listed infant formula and soy milk producer Yashili International Holdings.
When Danone sold Dumex to Mengniu-controlled Yashili in 2016, the company said Dumex's sales had failed to recover from a safety scare two years earlier. In 2013, Dumex suffered from a scare involving supplier Fonterra when there were concerns an ingredient could be contaminated with botulism. It transpired that the recall was a false alarm.
Separately, Danone is to sell a 25% stake it owns in Yashili to co-shareholder China Mengniu Dairy Co. Danone bought the shares in Yashili, already then majority-owned by Mengniu, in 2014.
The third deal will see Danone sell a 20% stake it owns in a chilled-dairy products venture called Inner Mongolia Dairy.
In a statement, Danone said it is not necessary for the three transactions to close at the same time. The company added the earliest they could be finalised would be this year.
If the deals are sealed, they would mark the end of Danone's partnership with Mengniu, which was first established in 2013 on fresh-dairy products.
Last year, Danone sold a 9.8% stake it held in Mengniu for HKD15.4bn (US$1.96bn).
"China remains highly strategic for Danone, and today's announcement will notably allow the company to further expand its ability to locally manufacture infant milk formula products," Danone said. "In line with Danone's capital allocation priorities, the expected proceeds will be dedicated to further deleveraging the company."
According to Mengniu, it will pay CNY1.6bn (US$237.9m) for the Inner Mongolia Dairy stake. Danone is to pay CNY850m to Yashili for Dumex.
Mengniu, meanwhile, plans to take the publicly-listed Yashili private by buying the remaining circa 24% of the business. The Yashili privatisation transactions are worth HKD1.4bn.
Buying Dumex gives Danone two domestically-labelled infant-formula products and a factory in Shanghai, Pascal Boll, an equity analyst covering the French company, said.
Boll praised Danone for the three transactions, explaining the company "walks the talk and starts to rotate its portfolio". In March, the group had told analysts up to 10% of its business could be up for "rotation" through acquisitions or disposals.
"The transaction simplifies the balance sheet, fortifies the strategy in specialised nutrition and frees up additional capital," Boll said.
In 2021, Danone's specialised nutrition business, which houses its infant-formula interests, generated sales of EUR7.23bn (US$7.6bn), up 0.5% on a year earlier, or 1% on a like-for-like basis. The recurring operating profit from the division stood at just under EUR1.7bn, compared to EUR1.76bn in 2020.
In the first quarter of this year, Danone grew its sales from specialised nutrition by 11.7% to EUR1.92bn, or by 9.5% like-for-like. The Nutricia owner said the division benefited "from a low base of comparison" as demand grew. In China, its infant formula business grew at a "mid-teens" rate.
"We closed the quarter with another strong market share performance on both China and international labels, which bodes well for the resilience of our Chinese infant milk nutrition platform moving forward," CFO Juergen Esser said.
Just Food analysis, April 2022: China backs local infant formula – but weak birth rate threatens whole market
De-bunking the industry bias behind plant-based meat
Just Food's US columnist Victor Martino argues plant-based meat is and will remain a small niche in the overall meat category.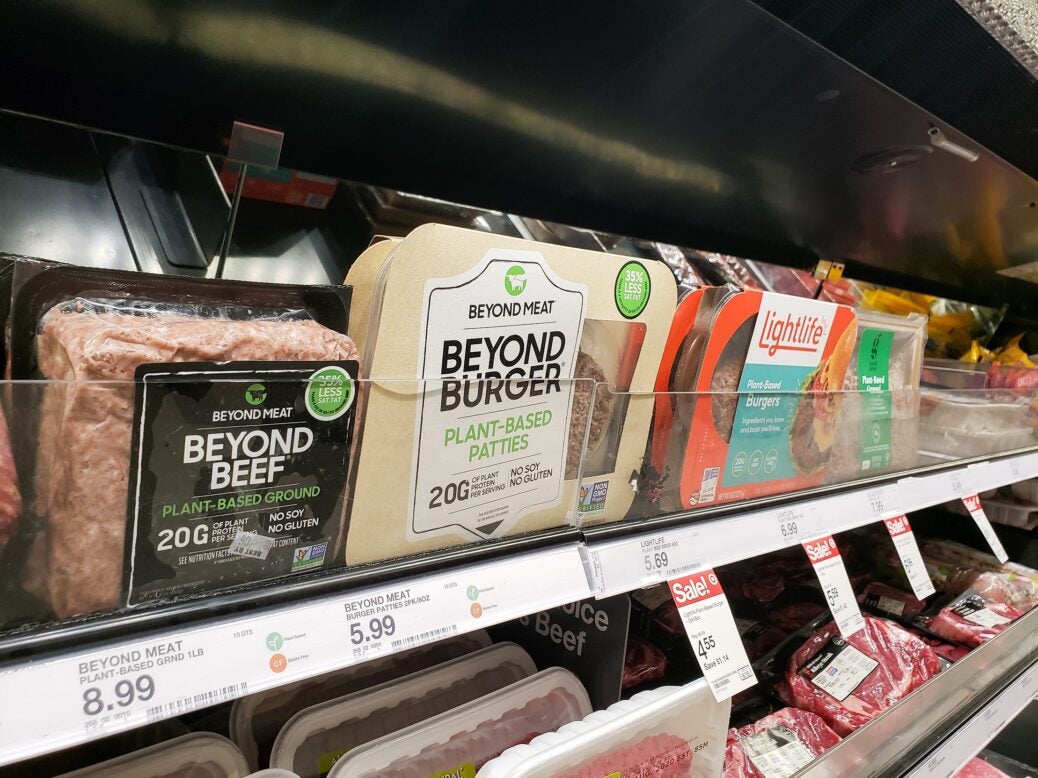 For many years now, there's been an inherent bias in some sectors of the packaged foods industry about plant-based meat. And it's wrong.
There has been the notion, particularly present in the natural products industry segment, that plant-based meat is on a linear sales growth path and will, if given enough investment funding, marketing and PR muscle, disrupt animal-based meat.
This inherent bias has created a marketing echo chamber, which has successfully built a narrative of "the plant-based meat revolution". The problem, and it's always the problem with marketing echo chambers, is consumers appear to disagree.
In recent quarters, there have been signs consumers are voting for animal-based or plant-fed meat with their pocketbooks, which is why over 98% of meat category sales still come from meat that originates off the hoof. I'm not criticising people or groups. Rather, I'm making an attempt to offer some independent insight and analysis into where the plant-based meat space stands today.
Some of us have long questioned this narrative. Year-over-year sales growth of plant-based meat may have been impressive in recent years but it is and will always remain a small, niche market rather than the dominant form of meat or dairy. To date, consumers – who are the folks who matter the most to packaged food companies – seem to agree, based on what they buy at the grocery store.
Plant-based meat accounts for about 1.4% of total meat category sales in the US, according to The Plant-Based Foods Association and The Good Food Institute, which are two pro-plant-based industry groups. Plant-based is one of three types of alternatives to conventional meat. The other two are fermented and cell-cultivated. Fermented doesn't, to date, register enough sales to earn a percentage designation and cell-cultivated meat has yet to reach the retail market in the US.
When thinking about that 1.4% market share, it's important to remember plant-based meat isn't a new category. Plant-based meat has been on the market for many decades. We just used to call the products veggie burgers or veggie sausages. The new generation of plant-based meat, designed to mimic the taste of animal-based or plant-fed meat, is different to a certain degree but veggie burgers and the like remain largely the same thing in the minds of consumers, as well as in reality.
Inside the cavernous exhibit halls and outside on the patios and cafés at the Natural Products Expo West industry trade show earlier this month in Anaheim, California, plant-based meat in all its variations – burger patties, chicken nuggets, sausages made from plant-based ingredients and more – was on full display. The category topped the agendas of many of the education sessions and discussion groups that are a part of the show. In contrast, animal-based or plant-fed meat was scarce, both in terms of brands and discussion, except in the convention centre hotel restaurants, where one could see table after table dining on ribeye steaks, prime ribs of beef, giant burgers and chicken, all of the animal-based kind. Inherent bias? A marketing echo chamber?
The fact is, despite increased product availability in terms of brand choices and added retail outlets, plant-based meat sales stalled in 2021, recording zero growth, according to recent research from SPINS, data commissioned and released by The Plant-Based Foods Association and The Good Food Institute. According to the research, the total annual sales of plant-based meat in the US remained stable at $1.4 billion. That's a continuation of the 1.4% share of total meat category sales.
Also this month, Canada's Maple Leaf Foods, a major player in the plant-based meat space, released the details of a category review it had been conducting since last November in the wake of successive quarters of declining sales. Maple Leaf, a prominent pork processor in Canada, owns the Lightlife and Field Roast plant-based protein brands in the US. The conclusion of the company's review is, after years of rapid growth, the plant-based meat category in the US is stagnant.
"The refrigerated plant-based meat category grew at 59% in 2019, 75% in 2020, but in 2021, the category was essentially flat, growing at 1%," Curtis Eugene, Maple Leaf's president and chief operating officer, said during a 24 February conference call with analysts to discuss the company's fiscal 2021 results.
"In fact, trial rates were super high, penetrating 60% of US households, but consumers' needs simply were not met, and they did not repeat purchases. As a result, the category did not reach expected levels of habituation, had very high lapse rates and very low buy rates."
Maple Leaf's internal review of its plant-based meat business not only mirrors the overall plant-based category data from the two trade groups, it also mirrors what we're seeing with other brands in the space.
The financial markets are reflecting this as well. Shares of Beyond Meat, for example, have lost about $6bn since March 2020 due primarily to weak sales growth. The company is now partnering with PepsiCo, having this month launched a plant-based, faux-beef jerky as a way to diversify into other categories and, it hopes, boost sales. Jerky is a small and competitive category. My analysis is the launch will do very little to increase the company's fortunes.
The current situation is troubling for plant-based meat brands in the US, particularly those that have raised hundreds of millions of dollars from investors, offering in return the promise of the disruption of the conventional meat category.
A new narrative is building. In a nutshell, it argues more money, more unique products, better consumer education, marketing and the like are what's needed to put a fire back under plant-based meat sales. There could be some truth to this but keep in mind that, for everything we've heard about the plant-based meat revolution in recent years, it still represents a mere 1.4% of total meat category sales. Even if plant-based meat was at 10% of total category sales, that would hardly be a revolution in the meat or any category.
The stalling in plant-based meat sales in 2021 doesn't surprise me or many others who look at the category with an independent and analytical eye. And I suggest that readers pay close attention to the analysis from Maple Leaf because, from a category perspective, it offers insights for other brands.
The mega-growth and disruption that plant-based meat brands, investors and advocates have predicted are predicated on getting flexitarians and even omnivores to purchase plant-based meat products on a regular basis. The vegetarian and vegan consumer segments aren't big enough to grow the category even to a 10% market share.
Flexitarians and omnivores – flexitarians more so – have, to a high percentage, tried plant-based meat, primarily because of the deep-discount promotions many brands have been doing for years in order to generate consumer trial. They aren't buying the products again at the level needed to grow the category at a significant percentage rate. This is something Maple Leaf found in its category review and something other brands know, too. Consumer habituation, the key to the plant-based meat kingdom, just isn't there. As a result, there's a long way to go to even get the category to 5% of total category sales.
The consumer is the king and queen when it comes to packaged food. It matters very little if, as an industry, we proclaim something like plant-based meat to be an industry trend. That's inside baseball.
Plant-based meat is and will remain a small niche in the overall meat category. What's more, with all the improvements being made by many companies in the animal-based or plant-fed meat space, along with the emergence of fermented and cell-cultivated meat, plant-based products will be playing defense from here on in, as well as the offense it's been able to play up until now. Strides have been made in the category over the last few years but past annual sales growth isn't indicative of future sales growth. The highly competitive packaged foods business isn't linear.
just-food columnist Victor Martino is a California-based strategic marketing and business development consultant, analyst, entrepreneur and writer, specialising in the food and grocery industry. He is available for consultation at: This email address is being protected from spambots. You need JavaScript enabled to view it. and https://twitter.com/VictorMartino01.
AFRICA'S FOOD, DRINK AND HOSPITALITY TRADE EXPO SINCE 1984 26 to 28 June 2022 @ Sandton Convention Centre, Johannesburg
Dear Sir's
We are delighted to invite your esteemed participation in the premier Food & Beverage and Hospitality Exhibition in South Africa – HOSTEX 2022 in Johannesburg happening from 26-28 June, 2022.

HOSTEX is a fully REFRESHED industry platform to launch your INNOVATIONS. The event gives you access to the African market with RENEWED opportunities for business transactions. USE this chance to REINFORCE your RELATIONSHIPS and FORTIFY YOUR BRAND!

Why exhibit HOSTEX?
Access to the African market
Face-to-face engagement with decision makers
New customers to interact with your brand
Driving sales and brand awareness to industry specific visitors
Schedule meetings at the show with buyers
South African Food Market:
The South Africa fast food market size was valued at $2.7 billion in 2018 and is expected to reach $4.9 billion by 2026, registering a CAGR of 7.9% from 2019 to 2026. South Africa is the largest foodservice market in the sub-Saharan Africa with a large and highly competitive hospitality industry.
The country has a large number of domestic as well as international restaurant chains; thereby, fueling the growth of the fast food segment. This is attributed to increase in demand for different types of fast food products from the target customers.
According to Southern Africa Food Lab, over the past five years, there has been an increase in consumption of convenience food due to rise in availability of take-away vendors. Moreover, easy availability of fast food products is anticipated to influence the cooking practices, that is, decrease the frequency of home cooking; thereby, increasing the dependency on fast food products.
Urbanization is one of the major factors that drives the demand for fast food products in South Africa. More than 60% of South Africa's population lives in urban areas. Out of which, more than half of the population relies on fast food products, owing to increase in rate of employment and adoption of busy lifestyle. This has resulted in an increase in number of transactions from fast food chains in recent decades.
Food and beverages account for the majority of the country's imports. Beverages, spirits, vinegar, sugar and residual foodstuffs in particular are imported. In 2017, the total value of these imports was approximately €2.2 billion.
The demand for imports is increasing. Beer, cereals and poultry meat in particular are areas where demand for imports from all countries of origin is growing. The opportunities export products to South Africa is immense, especially on the B2B market and in E-Commerce.

HOSTEX Statics:
5000+ visitors
300+ exhibitors
30+ participant countries
86% influenced decision makers

Participation charges:
9sqm built up stall: INR 300,000/-
6sqm built up stall: INR 200,000/-

We invite your esteemed participation as an exhibitor in Hostex and look forward to hearing from you.

Regards
Thomas James
Director Wegvoraus
Mob/WA: +91 7827202718
Email: This email address is being protected from spambots. You need JavaScript enabled to view it." rel=" noopener noreferrer" target="_blank">This email address is being protected from spambots. You need JavaScript enabled to view it.